Christmas Gift Guide: For Frequent Flyer Who Has It All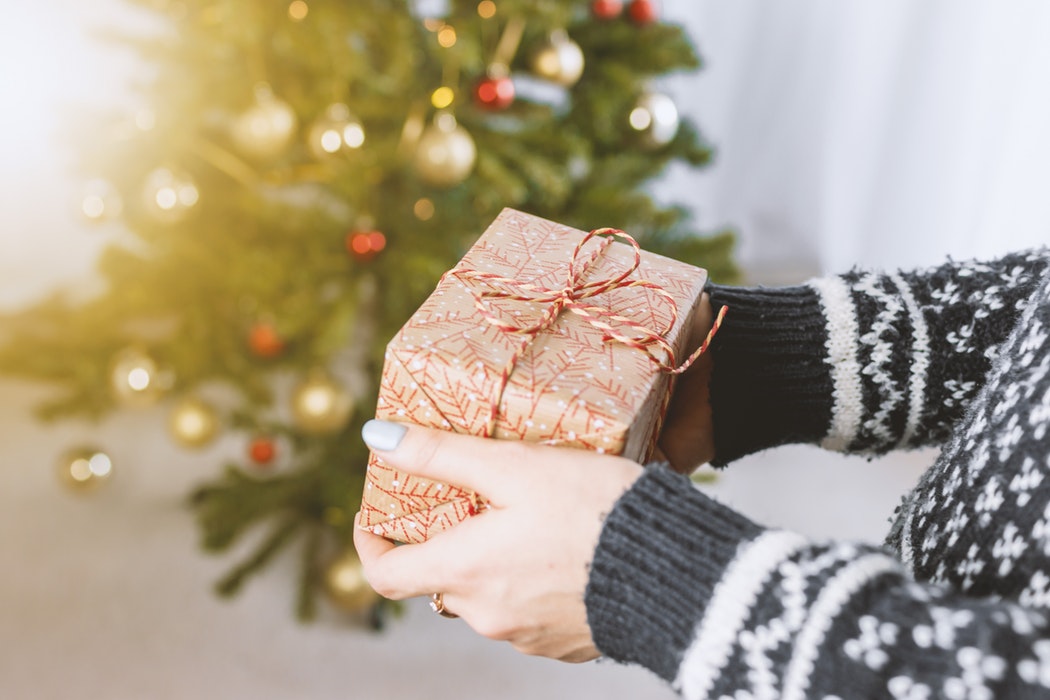 12 Christmas gifts every traveler will enjoy
Do you have a gift for everyone on your Christmas list? Believe it or not, Christmas is just around the corner! We know you want to get your shopping done without a lot of hassle, while still nailing down the perfect gift for everyone. Don't just settle for another generic bathrobe or pair of slippers. If you're buying a gift for someone who loves to travel, take a look at these creative gift ideas!
1. Airbnb Gift Card
More travelers are turning to creative accommodations to make their travel experience unique. Imagine a villa by the sea, a luxury treehouse, or a night in a fairytale castle. An Airbnb gift card offers endless possibilities for their next getaway!
2. All-in-One Coffee Maker
Hotel coffee doesn't always meet a coffee-lover's high standards. Gift your recipient with coffee "their way" with this all-in-one Cafflano grinder, coffee-maker, and travel mug. They are easy to use and easy to clean.
3. Personalized Travel Journal
This personalized travel journal is thoughtfully designed with the sentimental traveler in mind. Inside is plenty of space for writing and photos. It also contains several pockets and envelopes to save favorite tickets and mementos from their journey.
4. Cork Globe
A cork globe is a fun way to showcase the places you've been or hope to go! This contemporary, customizable globe from World Market is crafted with natural cork and comes with 50 red pushpins to mark your favorite destinations.
5. DNA Ancestry Kit
Why have ancestry kits like 23AndMe or AncestryDNA become so popular? We are fascinated with who we are and where we came from! This is a unique gift for a traveler who values heritage and history. As they discover more about themselves through a DNA kit, your recipient may even be inspired to travel to some new destinations!
6. Hygge Box Subscription
Hygge is the Danish word referring to feelings of coziness, comfort, and contentment. If you're buying for someone who spends a lot of time away from home, what could be a better way to unwind than with a monthly box of "hygge"? Each box contains seasonal items from around the world with elements of light, hot drinks, and a sweet indulgence.
7. Away Luggage
Every frequent flyer needs a quality set of luggage. Away Luggage is great for those who are always on the road because each piece is designed with a built-in charging station to keep you connected on the move. Away Luggage comes in a variety of colors and sizes.
8. Noise-Canceling Headphones
Your recipient will love listening to their favorite music and movies with a new pair of headphones. A high-quality set of headphones such as Bose or Beats will help drown out the roar of a 737.
9. Priority Pass
Priority Pass is the perfect gift for any traveler who feels like they spend more time in airports than at home. This exclusive membership gives travelers access to over 1,200 airport lounges around the world. Annual memberships range from $99 to $399.
10. Rosetta Stone
Rosetta Stone prides itself on being the easiest way to learn a language. Get your traveler a subscription to Rosetta Stone to help them start preparing for their next trip abroad. Select from over 30 languages including Spanish, French, Dutch, Mandarin and more!
11. Infinity Travel Scarf
This cozy scarf comes in 8 colors and patterns and is the perfect way to layer up on the plane! Hidden in the folds is a zippered pocket to stash a passport, cash, or your cell phone. Leave the awkward money belt at home!
12. Travel Accessories 
Are you looking for a few small items for a stocking or a Secret Santa gift? How about these fun airplane socks by Jos. A. Bank for him? For her, check out this beautiful, gold globe necklace to inspire her inner globe-trotter!
We want to hear from you! Share your awesome ideas for travel-inspired gifts in the comments below!