14 Awesome Stocking Stuffers for Travelers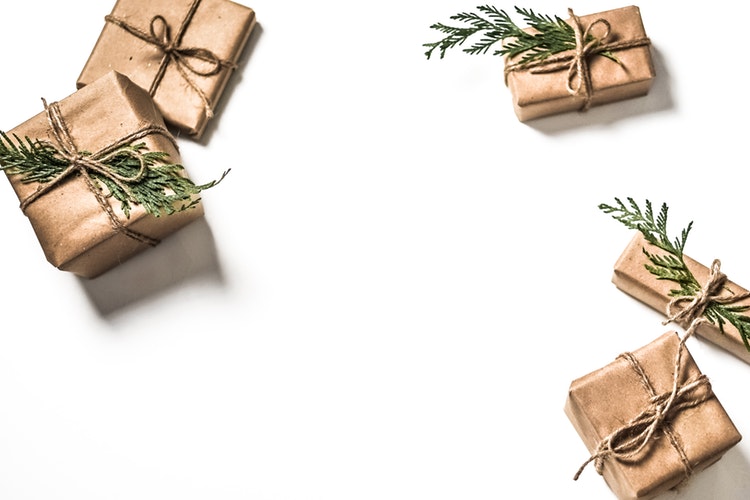 Fun stocking stuffers for everyone on your list
With the whirl of activity surrounding Christmas, it can be easy to forget the little things. If you're still looking for fun stocking stuffers for your friends and family, look no further! These little gifts  will surprise and delight your favorite globe-trotters on Christmas morning. Find something for everyone on your list!
1. Travel Hot Sauce
We all know someone who just can't get enough spice on their food. This assortment of mini hot sauces will fix their food anywhere they go. At 2.2 oz each, they even meet TSA requirements (bye-bye bland airplane food)! They're made in Texas, so you know they're hot enough!
2.
Collapsible Water Bottle
A collapsible water bottle is a must-have for airplanes, hiking, and camping trips. This collapsible silicone bottle from Bed, Bath & Beyond will fit in a pocket, purse, or… a Christmas stocking!
3. Burt's Bees Skin Care
Travel can be harsh on the skin. Give the gift of on-the-go pampering with this skincare set by Burt's Bees. The set includes cleansers, lotions, and creams with soothing scents.
4. Travel Gift Cards
For the one who is hard to buy for, gift cards are a safe bet. If they love to travel, opt for an airline or hotel gift card to help them plan their next trip. Airbnb, Uber, and Away Luggage also make unique gift card ideas.
5. Musical Sleep Mask
There's actually a sleep mask that blocks out light and plays your favorite restful tunes. Because… why not? The Tune Out Musical Sleep Mask by Uncommon Goods prices at $34.95.
6. Olloclip iPhone Lens Set
Buying for someone who loves their camera phone? This portable lens attachment will make all their travel photos picture-perfect.
7. Mini Travel Games
These are fun for the young and young at heart! Pick up a mini Connect 4, Guess Who? or Yahtzee to Go.
8. Adventure Coffee Mug
If their Instagram bio says "I'd rather be traveling," they might love a travel-themed coffee mug. Check out these ceramic, "Let's Take a Trip" or "Adventure Awaits" mugs from Etsy.
9. Cord Tacos
How do tech cords manage to tie themselves into an insane, tangled knot the second you put them in your bag? We're not sure, but cord tacos are a lifesaver! Pick up a nice leather one from Will Leather Goods or this quirky one from Etsy designed to look like an actual taco.
10. A Language Phrasebook
If your traveler is preparing for a special destination, pick up a phrasebook for their stocking. Lonely Planet has an extensive collection, organized by regions.
11. Travel Socks
What is a better stocking stuffer than more socks? Go practical with some travel compression socks or go fun with some quirky, airplane-print socks.
12. Map Print Necklace
Did your favorite traveler leave their heart in London? Or Sydney? Or Tokyo? Put their most memorable travel destination on a cute, custom necklace.
13. Aria Mini Flight Kit
This classy little set includes everything a traveler needs to refresh after a long-haul flight. You will find a gold pen, bamboo toothbrush, toothpaste, foam earbuds, moist towelettes, and cozy socks.
14. Thieves Hand Sanitizer
Planes can be a breeding ground for germs. Keep sickness at bay by giving everyone a bottle of Thieves Hand Sanitizer. It purifies and smells great!
If you've got your stocking stuffers figured out but are stuck on a larger gift, check out this gift guide for the "frequent flyer who has it all"!