10 Eco-Friendly Travel Items You Need to Pack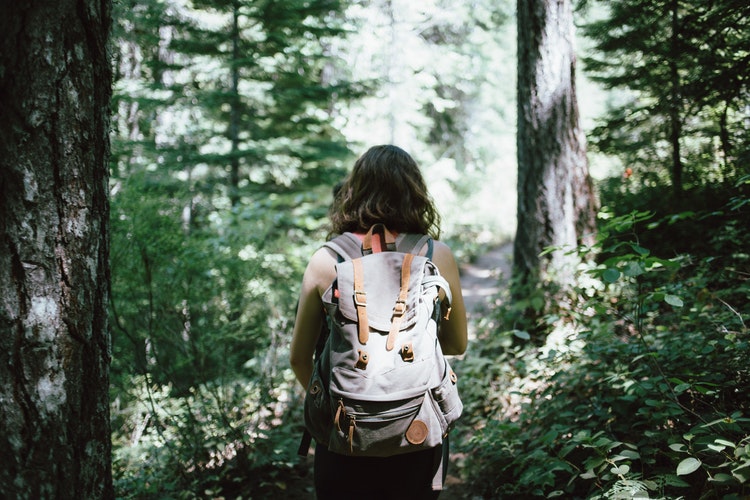 Reuse. Re-purpose. Recycle.
Making the switch to use greener products can sometimes feel like a daunting and expensive project. When it comes to buying your travel items, however, many of these choices will end up saving you money in the long run! Any item you can reuse, repurpose or recycle will ultimately cut back on your spending and help you simplify your packing and planning.
Skip those expensive and wasteful travel-sized toiletries and invest in some refillable travel tubes for your products. The GoToob silicone travel bottles by Humangear are TSA and earth-friendly and easy to squeeze!
Don't want to spend your money on overpriced airport food? Bring your TSA-friendly snacks with you in a ReuseIt snack bag! They also have a line of clear, compostable bags which are perfect for bringing your toiletries through TSA.
The SteriPEN water filter is an easy way to purify water wherever you are so you can avoid using plastic water bottles. The tapered design of the pen fits most commercial water bottles, canteens, or drinking glasses. The SteriPEN can purify up to 150 liters on one set of AA batteries.
Many popular brands of sunscreen have been under scrutiny for containing chemicals that pollute the ocean and other natural bodies of water. If you're looking for a sunscreen that is both safe for your skin and the environment, try to find a zinc oxide sunscreen. The EWG has a great comprehensive guide to safe sunscreen for all occasions. Check out their list here!
Avoid the need for plastic utensils with this bamboo utensil set (knife, fork, spoon, and chopsticks). It comes with a handy carrying case made from recycled plastic bottles, and a carabiner to attach to your backpack or knapsack.
These Wowe Organic toothbrushes are also made from bamboo and come in a 4-pack that should last you an entire year. They are completely plastic-free, with bristles made from high-quality PBT and infused with activated charcoal (a natural teeth cleaner).
LUSH provides an amazing variety of bath products that are eco-friendly and packaged from recycled material. They do not test on animals and most products are completely vegan. As a bonus, you can even get a discount on items when you bring back your original container for a refill. Their shampoo bars are highly concentrated, meaning they will last for several washes longer than a similarly sized bottle of shampoo — perfect for travel!
This 40 oz water bottle is made from BPA-free plastic and food grade stainless steel. The HydroFlask keeps cold drinks cold up to 24 hours and hot drinks hot for up to 12. It's easy to grasp and comes in 17 colors. Be sure to empty before you hit the airport security line and refill on the other side!
Pack a pair of flip flops made from recycled cork for your beach day! All flips flops are water-resistant, comfortable and cruelty-free.
A portal, solar power charger is a must-have to keep your devices powered on the go. These options are great for travel and help conserve energy through the free, inexhaustible energy provided by the sun.
What are your favorite eco-friendly travel products? Let us know in the comments below!