Ultimate Airport Scavenger Hunt for a Long Layover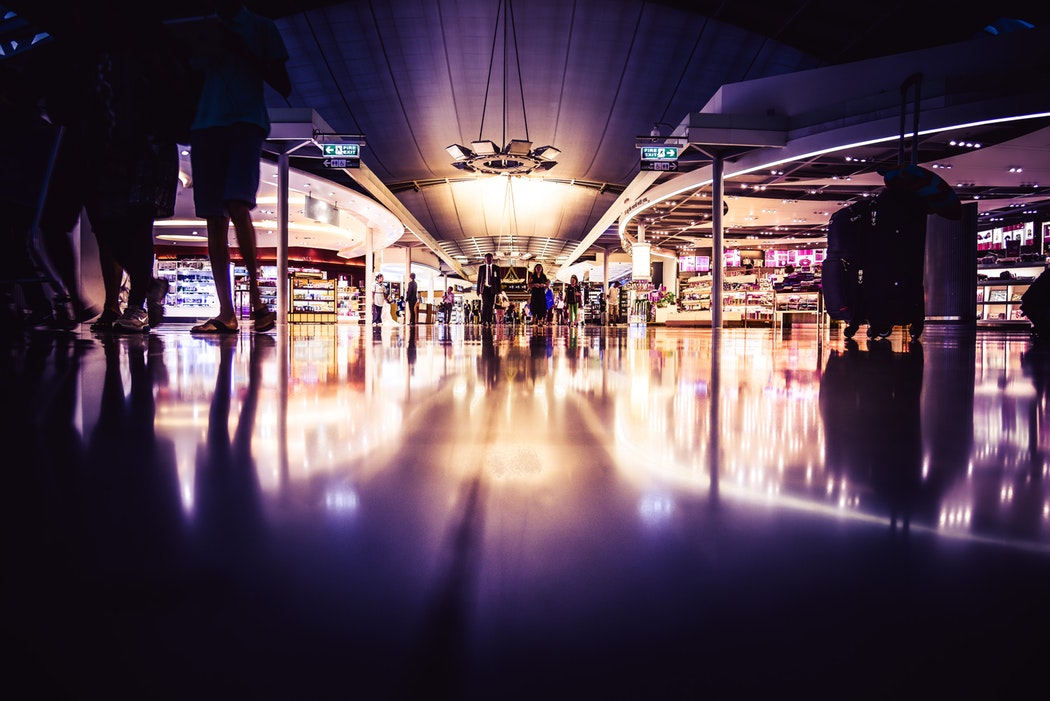 How to plan a group scavenger hunt at the airport
We recently shared some of our favorite ways to pass the time during a flight delay. Check out the article here for some great ways to turn an unexpected wait into a fun memory. One of these ideas was to create an airport scavenger hunt. This is especially fun to try with a large group, but you can also try it with your family or a small group of friends.
Divide your group into smaller teams and set a time limit to find all the items (make sure your time limit is well before take-off). You can either require groups to take a photo of each item or choose an unbiased leader to go with each group to verify that they have located each item. The first group back wins! Make sure to remind your team to be courteous to other travelers, shop vendors, and airport staff.
We came up with a list of things that you should be able to spot at most major airports. If you know you're going to have a long stop or just want to be prepared, print off a few copies to bring with you to the airport!
Airport Scavenger Hunt Checklist
– airplane taking off or landing
– traveler with a pet carrier
– pink luggage
– sign in another language
– coffee cup sleeve
– photo of 2 team members on opposite moving walkways
– a spicy snack
– blue neck pillow
– sign for baggage claim
– someone wearing a sports jersey
– postcard of your current location
– team member with a Toblerone bar
– red airline logo
– someone sleeping at their gate
– an airline crew member (pilot or flight attendant)
– a travel magazine
– restaurant selling burgers
– water fountain
– cell phone charging station
– vending machine with coke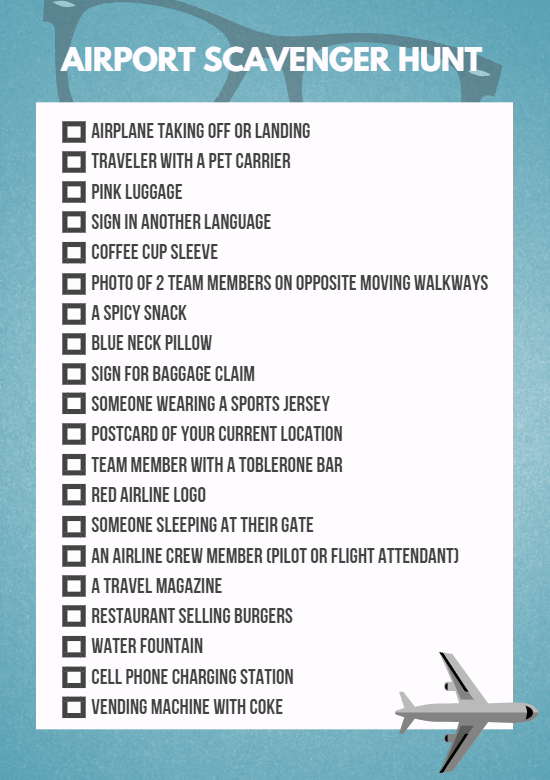 Click here to download as a PDF! Airport Scavenger Hunt