Take a Leap into an Adventure of a Lifetime with a Gap Year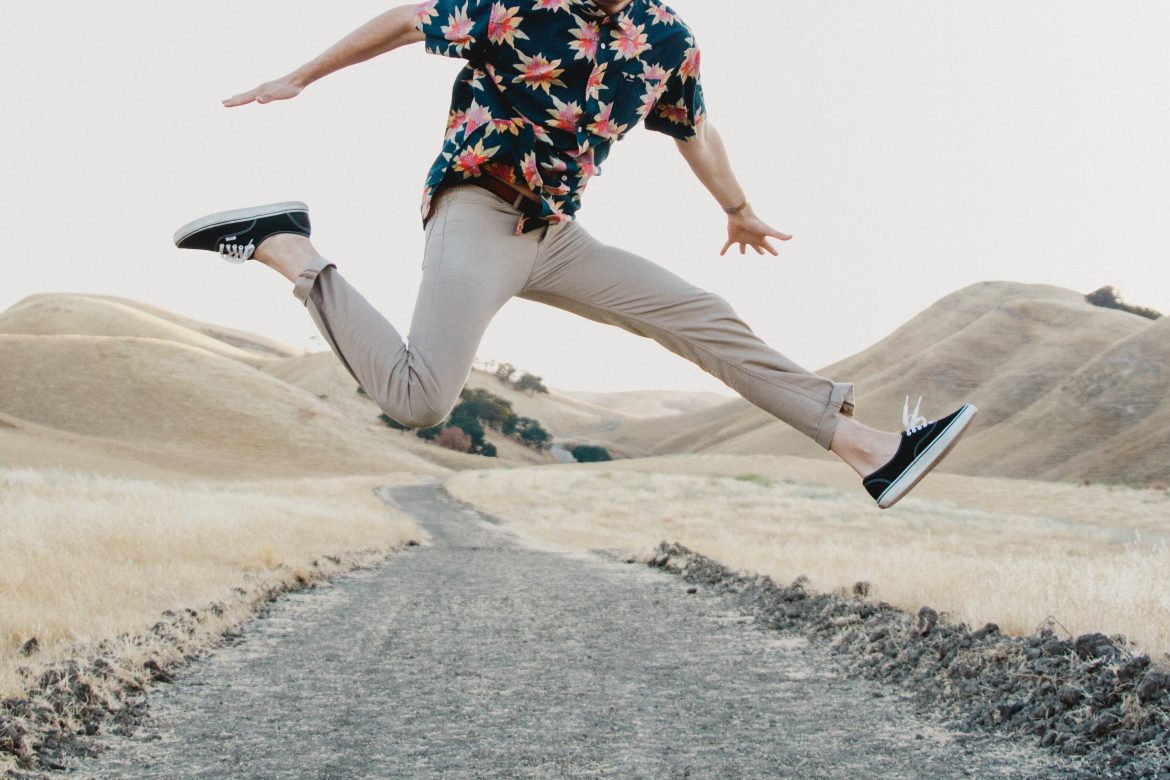 Take a Leap into an Adventure of a Lifetime with a Gap Year
The future is malleable. Your life isn't held to a certain progression and doesn't require specific footsteps to follow. Sometimes that means taking a step back and encountering new things. Maybe it's time to seek purpose volunteering with a ministry, learning something new by treating wounds in Nepal, or even backpacking the Swiss Alps while doing some soul searching. A gap year allows for exactly that.
So what is this gap? A gap year is a year break year spent gaining more life experience. It's often taken between high school and college, but isn't limited. This period grants the freedom to try new things, learn about yourself, and prepare for the road ahead. So what are some of the possibilities? Here is just a taste of how to make the most of a gap year:
Get Paid to Experience New Things
Getting paid to do things you've always dreamt seems like a preposterous idea, until you take a risk and make it happen.
If you're an avid snowboarder or skier find a job working as an instructor or chalet staff and don't skimp. Look for programs that will help you land the job, or apply independently to have full control of a life in the Alps.
For the outdoors enthusiast apply to help maintain national parks. Just think about the grandeur of Half Dome at Yosemite, the heights of Angel's Landing in Zion, or the ever so faithful Old Faithful at Yellowstone. The excitement doesn't have to stop in the US national parks. There are plenty of opportunities to maintain and experience the far reaches of New Zealand, Germany, or Italy.
If you've dreamt of a life at sea, but want quality cooking, a cruise ship might be the place for you. A hand on deck gives you the chance to enjoy sea life, and the prospect of seeing the world during stops. The opportunities are endless ranging from Caribbean cruises, the Italian Riviera, and beyond.
Voluntourism
Voluntourism is a beautiful combination of impacting lives and encountering the world. Many organizations make volunteering abroad straightforward, easy to start, and rewarding.
Peace Corps is a program in over 60 countries run by the US government. The program seeks world peace through developmental projects. Getting involved helps improve the lives in the country of your choosing.
Gapyear.com and Go Abroad offer a multitude of programs to get involved anywhere from teaching in Ghana, Costa Rica, or even Sri Lanka. You will learn to teach youth, build better facilities, or give medical assistance to those most in need.
Many religious organizations offer ways to improve lives around the world while integrating core principles of faith. For the most valuable ways to get involved seek out the guidance of a mentor at your house of worship.
Learn a new skill while making an impact
A gap year can be a great way to investigate a career path and see if it would interest you in the future.
Learn what it's like to be a part of the healing process by shadowing a neurosurgeon in a Czech hospital or get hands-on experience in mountainous Nepal by repairing wounds, and giving vaccination shots.
If you love animals and are interested in being a veterinarian, why not get hands-on experience now? Try an incredible opportunity to be a farmhand in the rugged New Zealand landscape or assist directly with veterinarian professionals globally and learn on the job.
If you are interested in becoming a teacher the opportunities are endless. Combine your passion with volunteering to better lives and develop communities. If you are taking a gap year post-college, look for TEFL programs that will pay you to teach abroad.
Adventure
Maybe this season isn't about new skills, but introspection. The best way to learn about yourself is when you are testing your instincts while traversing difficult terrain or learning to survive by yourself in a different culture.
Sign on with a group to take an Iceland expedition, cycle through Cape Town, or trek through towering Himalayan Mountains in Nepal.
The ultimate soul-searching, adventure-seeking experiences come when you leave your comfort zone and go at it alone. Do your research on where you really want to go and make it happen. Don't limit yourself to programs, grab your backpack and hit the Swiss Alps or fly your bike to France and experience the same roads the pros take in the Tour De France.
A gap year is a once in a lifetime chance. Get out of your comfort zone to give the help, seek the experience, and take rewarding risks. You will carry stories of your gap year experience for the rest of your life. Good luck on your gap year; make it life-changing.