Learn How to Speak Like a Travel Expert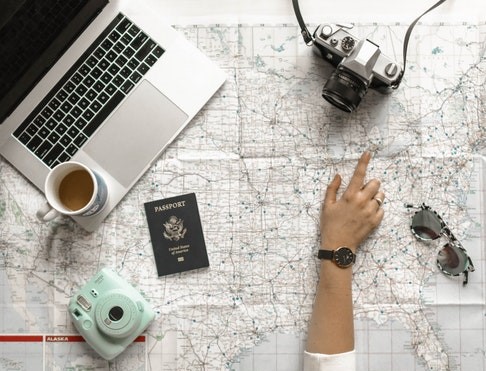 Learn How to Speak Like a Travel Expert
Do you what an open-jaw ticket is? Or that there is a difference between a direct and a nonstop flight? If you're ready to start speaking like a travel expert, here are a few helpful terms to learn. Even if you travel just once or twice a year, it's helpful to use accurate travel lingo when communicating with your travel agent or an airline. This can help you avoid a miscommunication or a costly mistake.
How many of these do you know?
Blackout Dates
Calendar dates where promotions or specials are not available – usually due to a holiday or special event (such as the Olympics, World Cup, etc).
Bulk Fare
A fare available to buyers who purchase a large volume of airline seats usually priced lower than published fares.
City Pairs
A pair of cities, including the origin and destination, on an itinerary.
Codeshare
An agreement between two or more airlines which allows one carrier to market the flight and collect the payment for a flight operated by another carrier. This allows the carrier to provide service to a wider range of destinations that they typically do not serve.
Direct Flight
Different from a nonstop flight (see below), a passenger flying on a direct flight will not have any connections or change in flight numbers, but they may stop for refueling, to add/disembark other passengers, or to actually change aircraft.
Electronic ticket
A paperless ticket that allows travelers to fly with only a photo ID. Commonly referred to as "e-tickets", they cannot be lost or stolen because it is an electronic reservation. Almost all air tickets are now e-tickets.
Flag Carrier
A loose term, referring to an airline registered within a specific country or state which may allow it certain entitlements or privileges.
Hub
A city or airport that serves as a main point of transfer for passengers using a given airline.
Layover
Different from a stopover (see below), a layover is a short period of time between connecting flights. On domestic flights, this refers to stops of 4 hours or less. For international flights, this refers to stops less than 24 hours.
Maximum Stay
The longest period of time a traveler can stay at a given destination and still qualify for a promotion or discounted fare.
Minimum Connection Time (MCT)
A given minimum amount of time deemed sufficient by airlines and airport authorities for a traveler to make a connection between an arriving and a departing flight. If a connection time is less than the MCT it is considered an illegal connection.
Net Fare
Also referred to as a consolidator fare or a or a private fare. This fare is contracted between an airline and a travel agency, giving them access to private rates such as "humanitarian" or "student fares".
Nonstop Flight
A flight with no stops en route to a passenger's final destination.
No-Show
A ticket is marked "no-show" if a passenger does not show up for a flight. All remaining segments of the itinerary will be canceled and are typically nonrefundable.
Open-Jaw
An itinerary where the passenger flies into one city and out of another. For example, a ticket originating in JFK to flying into LHR and then returning MAN to JFK.
Published Fare
A fare offered for immediate purchase, available through any vendor.
Proof of Affiliation
A document demonstrating a traveler's eligibility to fly on a specialized fare (such as a student ID for a student fare or a letter from a nonprofit stating involvement for a humanitarian fare).
Red-Eye
An overnight or late-night flight that typically arrives at one's destination in the morning. This is preferred by travelers who wish to have extra sightseeing time at their destination. These flights are often cheaper than flights during prime travel hours.
Reissue
The issuance of a brand new ticket/ticket number due to a change in date, times, booking class, routing etc. This may involve a change fee and possibly a charge for the fare difference.
Round the World Fare
An air ticket that allows travelers to make many stops on an itinerary using codeshare agreements, often at a lower cost. Typically the passenger flies around the world instead of out and back.
Seasons  
        Low Season
The cheapest time to travel to a destination. For example: With travel to Europe, low season is generally November through March, excluding Christmas. It is typically considered the worst time of the year to travel to a given destination, but travelers may opt for a low season ticket to benefit from cheaper fares.
    High Season
Most expensive time to travel to a destination. For Europe, high season begins around mid-June through the end of August. It is considered the best time to visit a travel destination and airfare is typically highest during this time frame.
 Shoulder Season
Shoulder seasons occur both in the spring and fall, where travelers may find reduced prices to popular destinations, but a tourist scene that is still a little more active than it is in low season.
Segment
A part or leg of an air itinerary, including one takeoff and one landing.
Split Ticketing
Purchasing two separate tickets to build your itinerary, often to obtain a lower price. Travelers do this at their own risk, knowing if there is a missed connection neither airline is obligated to reprotect.
Stopover
A built-in stop to an international ticket of 24 hours or more (or over 4 hours domestically). This allows passengers to visit an additional city on the outbound or return portion of their trip.
STPC (Stopover Paid by Carrier)
A program an airline might offer in order to encourage travelers to use a bad connection where the airline covers prearranged hotel, ground transportation, and meals during a stopover. This can be a great way for a traveler to experience a new city at no additional cost.
Utilization Date
The deadline to cancel or reduce group space before penalties kick in.
Did you learn something new? Stay tuned for our upcoming quiz on travel terms and test your travel expertise!