Gratitude Week Day 1- Win a pair of TOMS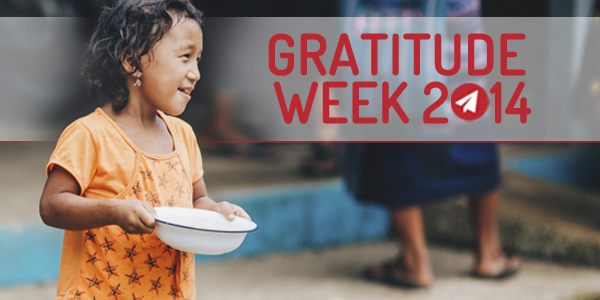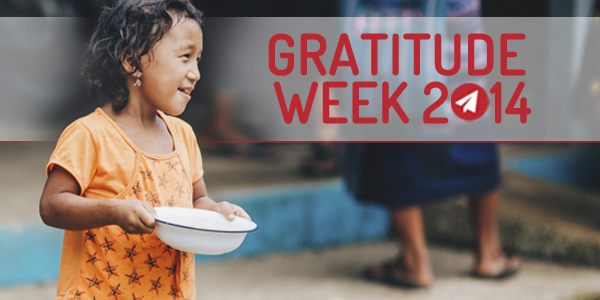 The Basics:
During the thanksgiving season we want to extend an extra dose of gratitude to each of you; The wonderful volunteers that are embarking on trips that take you to places most people only dream of going and cause you to engage in acts of service that many never even consider putting their hands to. We are very thankful for you.
And so, this week from Monday, November 24 to Wednesday, November 26 we will be giving you 3 chances to win great prizes. Connect with us on Facebook and Twitter for daily giveaway details and announcements using #gratweek2014.
The Details:
We love brands that give back. So we're kicking off day 1 of Gratitude Week by giving you the chance to win a pair of TOMS shoes. But we can't stop there! In addition to your own new pair of TOMS, we'll also be giving you a second pair of shoes for one of your friends.
How to Win:
For your chance to win, follow @flyforgood on Twitter and tweet us a picture of you and a friend on a humanitarian trip and tell us why humanitarian travel is so important to you. Be sure to include #gratweek2014 in your post.  At the end of the day today we will randomly select one winner to receive a pair of TOMS shoes for themselves and a friend.
Good luck and happy tweeting!
Day 1 prize valued at $120. All week long we will be sharing your volunteer photos, videos and stories across our social media platforms as a way to recognize volunteerism around the world. By participating in the giveaway, you are agreeing to the official rules. Gratitude Week 2014 giveaways begin on Monday, November 24, 2014 and end on Wednesday, November 26, 2014. Please take a moment to view our official rules.