10 Most Popular Travel Destinations for 2019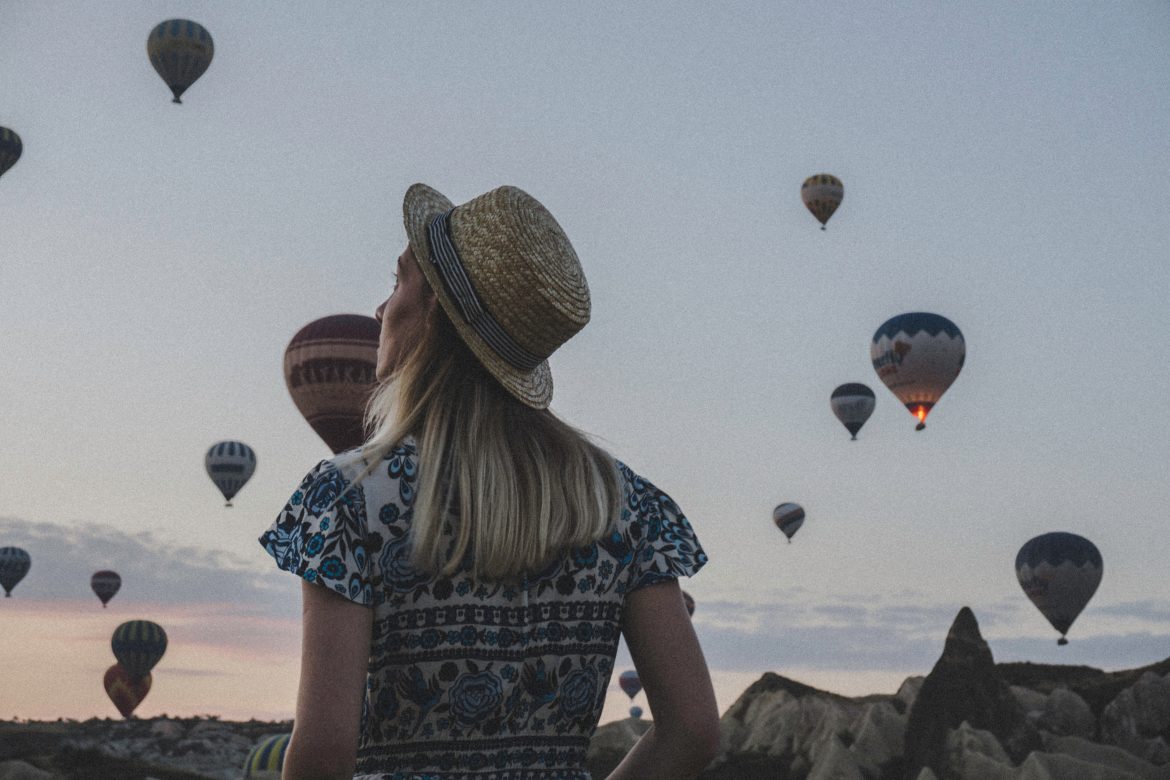 10 Most Popular Travel Destinations for 2019
Are you looking to visit somewhere other than Orlando this year? Lonely Planet just released a list of the most popular travel destinations for 2019. Consider booking your next international adventure in one of these countries. From tropical getaways to quaint havens, each location offers enough wonderous sights and thrills to keep anyone busy–or relaxed–for an entire trip!

1. Sri Lanka
Sri Lanka is a tiny island off the shore of India. Scattered with sacred temples and exotic wildlife, Sir Lanka thrives on culture and natural beauty. You can spend lazy afternoons on the soft, white beaches or climb the misty hills to escape the tropical, coastal climate. Catch the slow-riding train to drift above a breathtaking sea of green foliage.
Ways to Volunteer in Sri Lanka:
Research and protect native elephants
Teach English to youths and adults
Care for local orphans

2. Germany
In the heart of Europe, Germany presents a rich heritage, charming castles, and a vibrant party scene. Sailing the romantic Rhine provides unexpected pleasures, including sightings of seven UNESCO World Heritage Sites. You can spend your days touring stunning cathedrals or sampling traditional Bratwurst and beers.
Ways to Volunteer in Germany:
Serve immigrant families

Coach and counsel kids at sport camps
Educate tourists on the Holocaust

3. Zimbabwe
In Zimbabwe, you can explore ancient cave paintings and soak in the surreal Victoria Falls. Visit game reserves to behold the Big Seven, or the most prized mammals by hunters and photographers alike: lions, elephants, rhinos, buffalo, leopards, cheetahs, and African wild dogs.
Ways to Volunteer in Zimbabwe:
Rehabilitate lions
Educate local communities on wildlife preservation
Provide medical aid to locals

4. Panama
Panama is a small yet incredibly diverse country. From ancient ruins and tribal villages to luxury lodging and bustling nightlife, Panama offers a satisfying taste for every traveler.  It's no wonder Panama ranks as one of the most popular travel destinations for 2019.
Ways to Volunteer in Panama:
Practice permaculture
Provide nursing, dentistry, and other healthcare services
Protect sea turtles by promoting sustainable tourism

5. Kyrgyzstan
Kyrgyzstan lies landlocked in central Asia as an adventurer's paradise. The Tian Shan, or Mountains of Heaven, dominate the nation to make rugged paths, rocky climbs, and snowcapped peaks. Local culture is semi-nomadic with tribal shepherds and flocks dotting the mountainous terrain.
Ways to Volunteer in Kyrgyzstan:
Establish contemporary art exhibits
Support the elderly community
Mentor youth in civic leadership

6. Jordan
Jordan offers a rich, mystifying history. Travelers will uncover hidden secrets at every turn during desert, camel rides and leisurely strolls down dusty, cobblestone streets. Try floating in the Dead Sea and experience its many healing powers.  Locals boast incredible hospitality–especially during mealtimes.
Ways to Volunteer in Jordan:
Assist Syrian refugees and asylum-seekers
Dig in archaeological excavations
Join a Bedouin camp and assist with desert tours

7. Indonesia
Over 18,000 islands comprise Indonesia. Billowing volcanoes blanket many islands in mystifying smoke. Ride horseback near sizzling craters or encounter the world's largest lizard, the Komodo Dragon. Experience sparkling beaches with world-famous scuba diving, snorkeling, and surfing.
Ways to Volunteer in Indonesia:
Conserve tropical rainforests home to endangered orangutans
Educate Bali children
Construct schools and community buildings

8. Belarus
Sandwiched between Poland and Russia, Belarus has gained attraction as one of the most popular travel destinations for 2019. The landlocked nation maintains rigorous rules for entry, which discourages many tourists. Quaint, idyllic, and bursting with cornflower fields, Belarus makes for a relaxing getaway.
Ways to Volunteer in Belarus:
Provide medical care to impoverished children
Harvest birch sap for traditional drinks
Improve infrastructures including schools, hospitals, and sanitation systems

9. São Tomé and Príncipe
Off the shores of Central Africa in the Gulf of Guinea, São Tomé and Príncipe are two of the smallest populated nations on earth. Even so, these forgotten islands play a vital role in global cocoa production. With towering volcanic structures (the most famous called Pico Cão Grande), São Tomé and Príncipe will mesmerize any traveler.
Ways to Volunteer in São Tomé and Príncipe:
Research and practice sustainable forestry
Clean beaches of marine litter
Empower local women through the fishing trade

10. Belize
Packed with lively festivals and secret beaches, Belize remains one of the most popular travel destinations for 2019. Explore the ancient ruins of the Mayan world, zip line through treetops, or snorkel near wild manatees. Locals enthusiastically welcome visitors, as tourism strongly supports national earnings.
Ways to Volunteer in Belize:
Research and conserve marine life, including coral reefs
Join an organic farm in the mountains
Serve with community development programs like AIDS education
Are you ready to volunteer in one of the most popular travel destinations in 2019? If so, we can help you find the best humanitarian airfare rates!
**Disclaimer: This article is written as travel inspiration and does not guarantee offering and/or placement within any particular volunteer program.