Group Travel Planning Guide
Tips & tricks of group travel & airfare
Free e-book!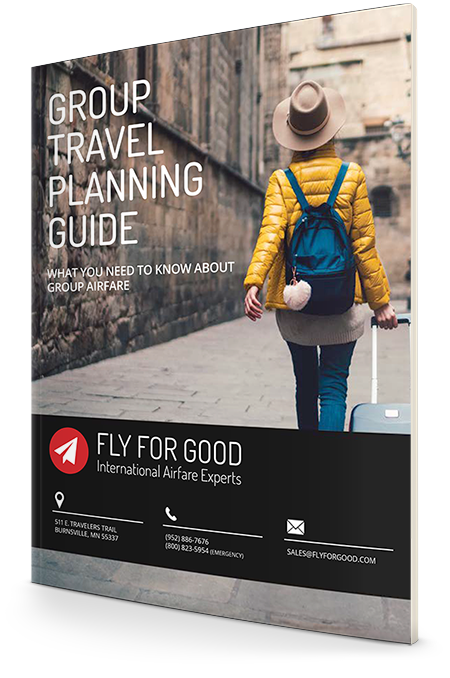 Are you planning a group trip? Traveling with a group requires a lot of planning. As your experts in group airfare, Fly For Good has put together an extensive e-book of tips, tools, and solutions to common group travel problems.
What you'll find in this ebook:
How to book airfare at the best rates
How to prepare your group for travel
Ready to download your Group Travel Planning Guide? Enter your email below to download the ebook!